Philosophy
At Creative Learning Experience we provide a rich environment that considers the total development of the child, keeping in mind his individual needs and interests. Children are given opportunities to discover, explore, be challenged and solve problems through direct experience. We strive to operate a developmentally appropriate program. The purpose of our program is to benefit the child, the parents and the community.
Goals for the child:
To provide opportunities for being with other children in a setting conducive to the development of wholesome social relationships.
To develop the child's intellectual capacities to his or her full potential.
To provide appropriate play experiences that contributes to the developmental needs of the child.
To develop communication skills and encourage self-expression, self-direction and creativity.
To increase physical and motor coordination.
To promote a child's positive self-image.
To encourage creativity through various media.
To develop an interest in science, social studies and math.
To provide a developmentally appropriate curriculum that provides for all areas of a child's development; physical, emotional, social and cognitive.
To provide children with a foundation for learning and a favorable attitude toward learning and the school experience.
Goals for parents:
To provide care for the child while the parents pursue their own work or other interests.
To provide opportunities to grow in the understanding of child development through a planned educational program.
To promote a partnership between parents and teachers by communicating regularly to build mutual understandings and greater consistency for children.
To provide parents with the latest educational research through parent handouts displayed at the sign in/out table.
To inform parents of the activities on a daily basis through our monthly calendars, monthly news messengers and weekly schedules.
To provide a school that welcomes parents to observe, visit or participate in our program.
Goals for the community:
To help meet the needs of the community for an early childhood education facility.
To inform the community of the school activities by contributing articles and pictures to the local media.
To contribute to the wholesome growth and development of the future citizens of the community.
Communication is the key to a successful relationship between parents and teachers. Please feel free, at any time, to express your opinion or concerns regarding your childcare. Your comments and suggestions will tTbe greatly appreciated.


Creative Learning Experience has a team of high trained teachers that work in each classroom according to their expertise. The teachers prepare weekly activities following the curriculum and taking into consideration the individual needs of the children in the classroom.
Our teachers guide children's social/emotional, physical, cognitive, and language development through the use of carefully selected curriculum, materials, classroom activities, family involvement and the participation and support of programs in our community.
All of our teachers have a minimum of a National Child Development Associate, CDA. Our teachers are continually involved in training offered by Palm Beach State College, Family Central or other sources in the community.
All our staff are certified in first aid and CPR and have been cleared with level two background screening.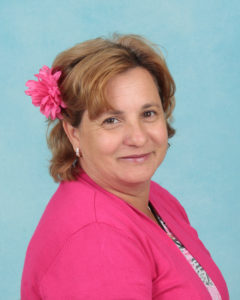 Owner and Curriculum Specialist:
Liliana Luengas
Ms. Liliana Luengas is the Owner and the Curriculum Specialist at Creative Learning Experience. She has a bachelors degree in Early Childhood Education, an Advance level Director Credential and 14 years of experience in the field in South Florida. She has been an Early Childhood trainer in Miami Dade College and Family Central Inc., independent CDA advisor and also the owner and Director of Creative Learning Experience since 2005. Ms. Liliana is highly committed in quality education and her specialty in early literacy makes our center a special place for children to learn the basics for reading and writing.
Director
Francy Luengas
Mrs. Francy Luengas is the Director at Creative Learning Experience.She has a master degree in Business Administration MBA. She has been wotking at CLE with her sister since 2005. Mrs. Francy also has an advanced level Director Credential and oversees the operations of the facility on a daily basis as well as the teacher's professional development according to the center and children's needs.
Financial Director
Mr. Nelson Lasiello
Mr. Nelson Iasiello has a Master in International Business and manages the financial component of the company.
We dedicate ourselves to the achievement of high quality goals s by providing the finest in early childhood education for children. As a result, Creative Learning Experience has been awarded with several recognitions of quality for the past years.
The recognitions are:
A Florida Gold Seal Quality of Care established by the Florida Department of Children and Families DCF.
APPLE accreditation (Accredited Professional Preschool Learning Environment) provided by FACCM (Florida Association of Child Care Management). FACCM is a professional organization of providers dedicated to ensuring quality in the early learning industry through advocacy, education, and accreditation.
Strong Minds- Children's Services Council's Quality Child Care Network- 5 Stars: Strong Minds is Palm Beach County's voluntary, quality rating improvement system (QRIS) for childcare providers. This is a national movement, with more than 30 States implementing their own quality rating improvement systems, so more U.S. children enter kindergarten ready to learn. We are a Strong Minds in-network school.
Bridges of Lake Worth West: Our school was selected to participate in BRIDGES, a program of the Children's Services Council of Palm Beach County, are gathering places that connect local families to community resources so more children are born healthy, remain free from abuse and neglect, are ready for kindergarten, and have increased access to quality afterschool and summer programs.